DB Navigator. Always up to date.
Learn more about the host of functions in DB's app. Book contactless tickets and receive the latest updates about your journey as you travel.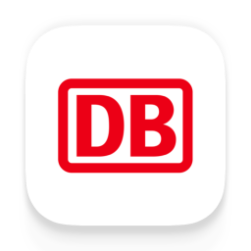 Demand indicator: check how full your train will be before starting your journey.
Digital tickets: book tickets for train, U-Bahn, tram and bus services.
Current coach sequence: find out what platform section your carriage will stop at when the train arrives.
Komfort Check-in: check into your seat and do away with ticket inspections.
Journey details: the "My Trip" function provides you with instant information about your connection. You can receive updates by e-mail or push notifications and see the latest details about expected departure and arrival times.
Our best price finder: see the lowest prices for tickets on long-distance, regional and international trains.
Explore the app's functions: